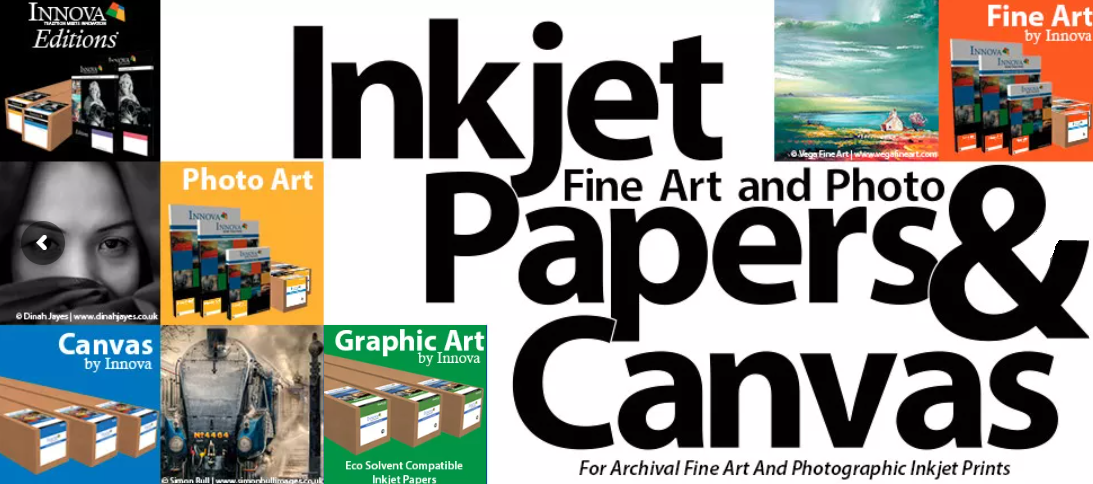 The Innova range of media includes paper and canvas and is complimented by a range of image display products designed to add value to fine art prints.
Innova's range of fine art inkjet papers are compatible with dye and pigment inks. Developed especially for digital printing, these papers have a premium matte inkjet coating and a whole range of surface finishes from super smooth to heavily textured. Give your images the finish you want by printing on fine art paper by Innova.
Included in the range are surfaces that are ultra smooth as well as subtly textured, available in bases ranging from natural to high white shades. All of the products are converted within our own production facility, ensuring that quality is closely monitored and controlled.