IT Supplies Print Technology Showroom includes various print technologies such as Latex, Solvent, UV and Aqueous from industry-leading brands like Epson, HP and Canon.
Set up your personalized demo at our Rolling Meadows, IL office by completing the form at the bottom of the page.
The IT Supplies Print Technology Showroom is a mere 20-minute cab ride from O'Hare International Airport and we offer discounted room rates for those looking to set up a stay in nearby Schaumburg, IL.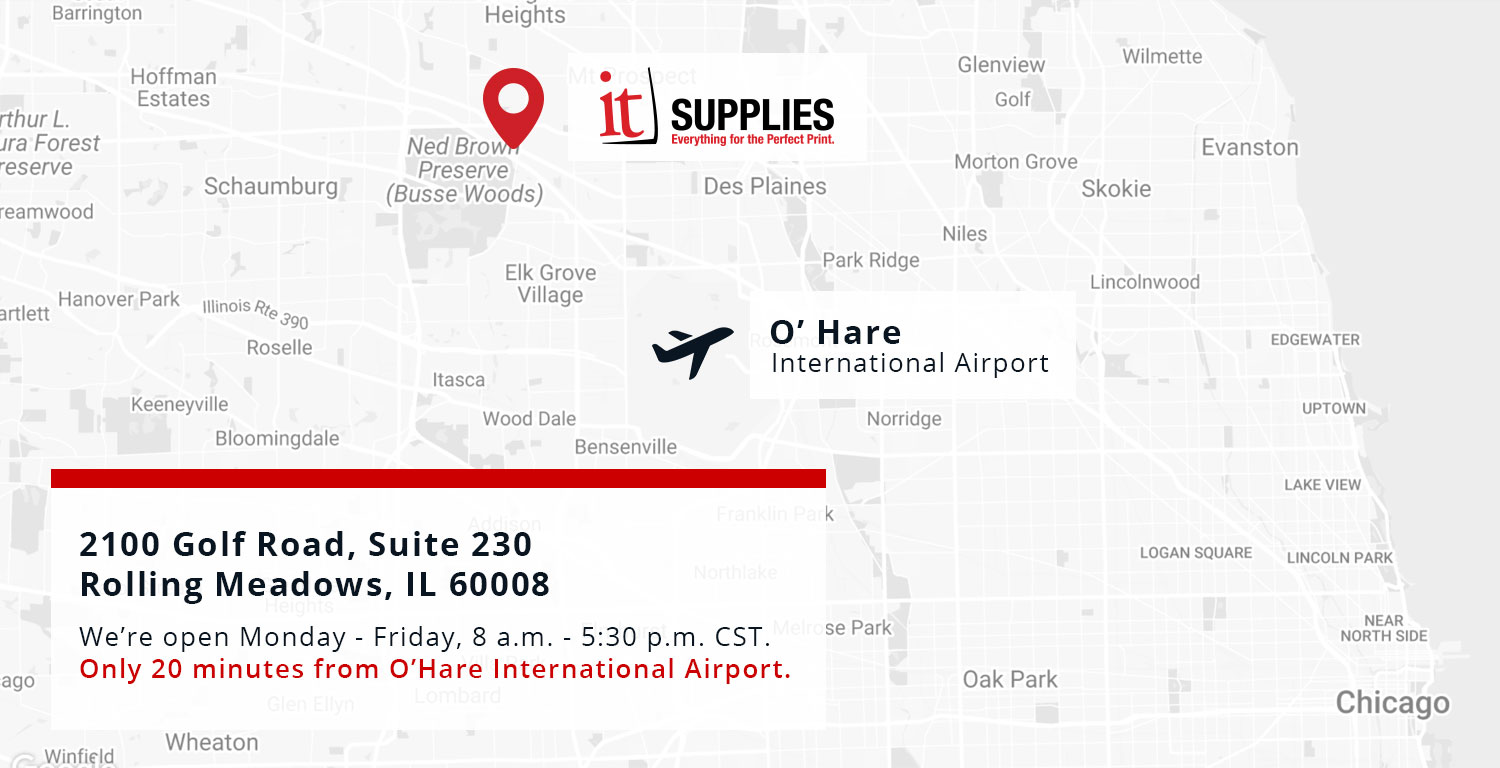 Sign up for a personalized demo by completing the form below.